One of the most laboriously inventoried materials is Hastelloy C276 Fasteners, Sagar Prakash alloys. Our company strives to have ¼" from 1 diameter hex bolt in trendy length in stock for all time. Alloy C276 is a versatile material with many uses in severe environments. It has the feature of corrosion resistance. This grade alloy has replaced alloy C (UNS N10002), which has slightly less molybdenum and chloride. The nickel, tungsten, and molybdenum have made it highly expensive compared to the austenitic stainless. It is a very popular superalloy. Our company is receiving queries from customers regularly on the fasteners made up of the material that is less cost-effective. When cumulative costs and lead time of production are taken into account, Sagar Prakash alloys can easily offer precious clients instant availability of it and more economical options.
Alloy works harden; it can be quickly deep drawn, press formed, spun, or punched. The Hastelloy C276 Fasteners are available in various forms like billets, wires, plates, bars, sheets, tubes, pipes, strips, and covered electrodes. The alloy easily withstands even if the temperature is very high and is resistant to corrosion. The fasteners are manufactured using the superior raw material available to ensure national and international standards. The fasteners are available at reasonable rates. Also, our company produces it at customised sizes and shapes for use in specific applications quickly and perfectly. Alloy is highly resistant to the grain boundary and precipitates formation into a weld-affected area. Thus it makes itself perfect for chemical process applications in welded conditions.
Hastelloy C276 Fasteners, Hastelloy C276 Fastener Suppliers, Hastelloy C276 Fasteners Stockist, Hastelloy C276 Fastener Manufacturers, Hastelloy Alloy C276 Stud Bolts, Hastelloy C276 Hex Nuts, Hastelloy C276 Screws, Hastelloy C276 Heavy Hex Bolts, Hastelloy C276 Fasteners Supplier in Mumbai India.
The Hastelloy C276 Fasteners available are alloy C276 bolt suppliers, Hastelloy C276 nuts, Hastelloy C276 coupler nuts, and C276 alloy flat washers. Also, it is available as a Hastelloy C276 stud bolt, Hastelloy pan head screw, and Hastelloy C276 foundation bolt. You must give an order well in advance by specifying your requirements to purchase it. Our company will always be ready to serve you with the best sales and value-added services of good quality.
Hastelloy C276 Fasteners Specification
| | |
| --- | --- |
| Standard | ASTM B574, ASME SB574 |
| Specification | DIN, ASTM, BS and all International Standards |
| Nuts Size | M3 - M56 | 3/6" to 2" | Custom Sizes |
| Bolt / Screw Size | M3 - M56 | 3/6" to 2" | Custom Sizes |
| Washers Size | M3 - M56 | 3/6" to 2" | Custom Sizes |
| Length | 3 mm to 200 mm |
| Form | Nuts, Bolts, Screws, Sockets, Studs, Screw, Hex Set Screw, Socket Screw, Cap Screw, Pan Head Screw, Machine Screw, Socket Head Cap Screw, Allen Cap screw, Wing Screw, Washers, Spring Washers, Studs, Anchors, Marine Anchors, Nut, Hexagon Nut, Hex Nut, Hex Coupling Nut, Hex Domed Cap Nuts, Square Nut, Stud Bolts, Hex Head Bolts, Socket Hexagon Head Screw Anchor Bolt, U- Bolts, J Bolts, Mushroom Head Square Neck Bolts, T-Head Bolts, Wing Screw, Eye Bolt, Foundation Bolts, Structural Bolts Etc |
ASTM B574 Hastelloy C276 Fasteners Availability
Hastelloy C276 Nuts
Hastelloy Alloy DIN 2.4819 Square Nuts, ASTM B574 Hastelloy Alloy C276 Acorn Nuts, C276 Hastelloy Alloy Nylon Insert Lock Nuts, C276 Hastelloy Flange Nuts, C276 Cap Nuts, Hastelloy Alloy C276 Wing Nuts, Hastelloy C276 Nuts, Hastelloy Alloy UNS N10276 Hex Nuts, AISI C276 Jam Nuts, Hastelloy Alloy NW 0276 Hex Domed Cap Nuts.
Hastelloy C276 Washer
Hastelloy Alloy UNS N10276 Washer, Hastelloy Alloy DIN 2.4819 Dock Washer, AISI C276 Flat Washer, Hastelloy Alloy C276 Fender Washer, Hastelloy C276 Washer, ASTM B574 Hastelloy Alloy C276 Split Lock Washer, C276 Finishing Washer, C276 Hastelloy Square Washer, Hastelloy Alloy NW 0276 Ogee Washer.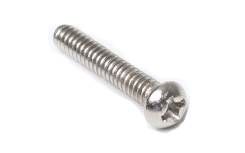 Hastelloy C276 Screws
Hastelloy C276 Screws, Hastelloy Alloy UNS N10276 Screws, DIN 2.4819 Mating Screws, Hastelloy Alloy C276 Machine Screws, Hastelloy Alloy C276 Thread Cutting Machine Screws, AISI C276 Wood Screws, ASTM B574 Hastelloy Alloy C276 Sheet Metal Screws, C276 Hastelloy Socket Screws, Hastelloy Alloy NW 0276 Set Screws.
Hastelloy C276 Bolts
C276 Hastelloy Alloy Flange Bolts, ASTM B574 Hastelloy Alloy C276 Anchor Bolts, Hastelloy UNS N10276 Bolts, Hastelloy Alloy DIN 2.4819 Eye Lags, AISI C276 Hex Head Bolts, Hastelloy C276 Bolts, Hastelloy Alloy C276 Carriage Bolts, C276 Lag Bolts, C276 Shoulder Bolts, Hastelloy Alloy C276 U-Bolts, Hastelloy NW 0276 J-Bolts.
Equivalent Grades of ASME SB574 Hastelloy C276 Fasteners
| | | | | | | |
| --- | --- | --- | --- | --- | --- | --- |
| STANDARD | WERKSTOFF NR. | UNS | JIS | GOST | EN | OR |
| Hastelloy C276 | 2.4819 | N10276 | NW 0276 | ХН65МВУ | NiMo16Cr15W | ЭП760 |
Hastelloy C276 Fasteners Chemical Properties
| | | | | | | | | | | |
| --- | --- | --- | --- | --- | --- | --- | --- | --- | --- | --- |
| Grade | C | Mn | Si | S | Co | Ni | Cr | Fe | Mo | P |
| Hastelloy C276 | 0.010 max | 1.00 max | 0.08 max | 0.03 max | 2.50 max | 50.99 min* | 14.50 – 16.50 | 4.00 – 7.00 | 15.00 – 17.00 | 0.04 max |
Hastelloy Alloy C276 Fasteners Mechanical Properties
| | | | | |
| --- | --- | --- | --- | --- |
| Density | Melting Point | Tensile Strength | Yield Strength (0.2%Offset) | Elongation |
| 8.89 g/cm3 | 1370 °C (2500 °F) | Psi – 1,15,000, MPa–790 | Psi – 52,000, MPa–355 | 40 % |
Quality Assurance
Hastelloy N10276 Fasteners are manufactured and controlled to international standards such as ASTM, ASME, BS, MSS, EN, DIN or WERKSTOFFE. Our products undergo stringent quality tests before they are dispatched.
Material Testing
PMI Testing, Ultrasonic Test, Mechanical Testing, Spectro Tests for Chemical Analysis of the grade, Flaring Test, IGC, etc. are some of the tests conducted at our facility. We welcome stage wise inspection from any of your representative or third party inspection agencies.
To buy Hastelloy C276 Fasteners At best price & urgent delivery please mail to

[email protected]

, As we have Our Dealer, Supplier, distributors & direct sales representatives in all over globe who will help you to buy Hastelloy UNS N10276 / 2.4819 Fasteners & will resolve your queries
Other types of Hastelloy C276 Fasteners Ready Stock
Hastelloy C-276 Fasteners Manufacturer
Hastelloy UNS N10276 Wing Screw
Alloy 2.4819 Eye Bolt
Hastelloy UNS N10276 T-Head Bolts
Hastelloy C276 Mushroom Head Square Neck Bolts
Hastelloy 2.4819 J Bolts
Hastelloy C276 Hex Head Bolts
Hastelloy C276 U- Bolts Manufacturer in India
Hastelloy UNS N10276 Coupling Nut
Hastelloy C276 Hexagon Nut
Hastelloy C-276 Spring Washers
Hastelloy C276 Machine Screw
Manufacturer of Hastelloy C276 Square Nut
ASTM B574 Hastelloy C276 Studs
Hastelloy C276 Allen Cap screw Exporter
Hastelloy C276 Socket Head Screw
We Deliver ASTM B574 Hastelloy C276 / N10276 / 2.4819 Fasteners all over World
We export most of C276 Hastelloy Fasteners to countries like
Algeria, Benin, Botswana, Cameroon, Central African Republic, Comoros Congo, Cote d'Ivoire, Djibouti, Equatorial Guinea, Eritrea, Eswatini, Ethiopia, Guinea, Guinea-Bissau, Lesotho, Liberia, Madagascar, Malawi, Mauritius, Mozambique, Niger, Rwanda, Sao Tome and Principe, Senegal, Seychelles, Somalia, South Sudan, Sudan, Tanzania, Togo, Tunisia, Uganda, Zambia, Algiers, Luanda, Porto-Novo, Gaborone, Bangui, Moroni, Brazzaville, Yamoussoukro, Malabo, Oyala, Mbabane, Addis Ababa, Banjul, Accra, Conakry, Bissau, Monrovia, Tripoli, Antananarivo, Lilongwe, Port Louis, Maputo, Niamey, Abuja, Kigali, Dakar, Victoria, Mogadishu, Pretoria, Cape Town, Khartoum, Lomé, Tunis, Iran, Trinidad & Tobago,Tunisia, Egypt, Puerto Rico, Bahrain, Tibet, Bolivia, Mexico, France, Serbia, Libya, Denmark, Vietnam, Japan, Hong Kong, South Africa, Kuwait, Russia, Angola, Norway, Yemen, Nepal, Finland, Gabon, Macau, Bulgaria, Peru, India, Romania, Venezuela, Estonia, Qatar, Bhutan, Australia, Hungary, Sri Lanka, Turkey, Costa Rica, Nigeria, Zimbabwe, Greece, Azerbaijan, Ukraine, Colombia, Poland, Argentina, Italy, South Korea, Singapore, Netherlands, New Zealand, Ecuador, Malaysia, Nigeria, Germany, Jordan, Ireland, Algeria, Mexico, Canada, Spain, Philippines, Czech Republic, Pakistan, Lebanon, Taiwan, Belgium, Namibia, Kenya, United Arab Emirates, Kazakhstan, Iran, Indonesia, Thailand, Chile, Oman, Croatia, Belarus, United Kingdom, Poland, Iraq, Saudi Arabia, Gambia, Brazil, Mongolia, United States, China, Switzerland, Sweden, Chile, Afghanistan, Israel, Lithuania, Austria, Slovakia, Ghana, Portugal, Bangladesh, Morocco.
We supply most of Hastelloy C276 Fasteners to city like
Coimbatore (Tamil Nadu), Surat(Gujarat), Kolkata(West Bengal), Howrah(West Bengal), Bengaluru(Karnataka), Thane(Maharashtra), Thiruvananthapuram(Kerala), Bhopal(india), Rajkot(Gujarat), Vadodara(Gujarat), Ernakulam(Kerala), Hyderabad(Andhra Pradesh), Chennai(Tamil Nadu), Haryana(india), Ludhiana(Punjab), Faridabad(Haryana), Indore(Madhya Pradesh), Mumbai (maharashtra), Pune(Maharashtra), New Delhi, Pimpri-Chinchwad(maharashtra), Navi Mumbai(Maharashtra), Secunderabad(Hyderabad), Ahmedabad(Gujarat), Chandigarh(Punjab), Visakhapatnam(Andhra Pradesh), Gurgaon(Haryana), Noida(Uttar Pradesh).