In industries, a single product is not enough to do the job, but many products are used to give finest results. Titanium bars have lots of uses in industry and construction which is the only reason to choose a high-quality product. There are many who buy a cheap product, but later they get disappointed with the manufacturing of a product. You should be well aware of the best online seller to get the best result. Choose that site that can guarantee high quality and specifications of the product with fit and fine services. There are wide ranges of grades available in this category like GR 2, 5 respectively. Get size and shape based on your requirement.
For best Titanium bars, it is to be kept in mind that you choose right manufacturer online. It is tested and found that Sagar Prakash Alloys is one of the reputed companies in these categories of products. They manufacture and supply only high-quality product so you don't get disappointed with their products and services. They are fast in the delivery of their goods. They feature quality of services which means that they don't alone sell a high-quality product but suggest their users manage, optimize and maintain these products as a free service.
ASME SB348 Titanium Alloy Hex Bar, Titanium Bars Supplier, Titanium Bars Stockist, RoHS-compliant Titanium Bars, Titanium Square Bar, Polished Cold Drawn Bar, Titanium Alloy Flat Bar, Titanium Bars Manufacturer in India, Titanium Round Bar, Titanium Flat Bar, ASTM B348 Titanium Bar, Titanium Bar, Titanium Rods, Titanium Angle Supplier.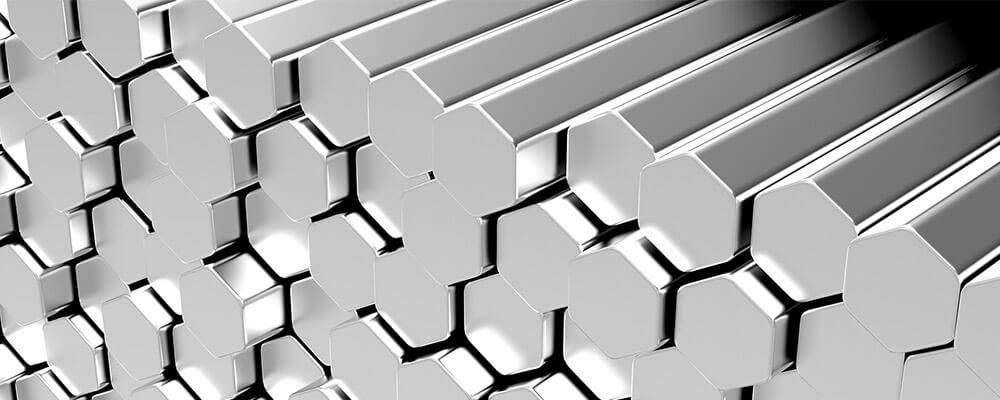 8mm-200mm is the range with a wider range of 0.03mm-6.0mm respectively. ASTM B 863, ASTM B348, ASME B 348, and ASME SB 863 are the standards with random, cut and fixed length available. Titanium Bars is available in bright, black and polish finish. Round, hex, flat, rectangle, bush are some of the forms available.
ASTM B348 Titanium Bar Availability
Quality Assurance
Titanium Bars are manufactured and controlled to international standards such as ASTM, ASME, BS, MSS, EN, DIN or WERKSTOFFE. Our products undergo stringent quality tests before they are dispatched.
Material Testing
PMI Testing, Ultrasonic Test, Mechanical Testing, Spectro Tests for Chemical Analysis of the grade, Flaring Test, IGC, etc. are some of the tests conducted at our facility. We welcome stage wise inspection from any of your representative or third party inspection agencies.
To buy Titanium Bar At best price & urgent delivery please mail to

[email protected]

, As we have Our Dealer, Supplier, distributors & direct sales representatives in all over globe who will help you to buy Titanium Bars & will resolve your queries
Other types of Titanium Bars Ready Stock
Titanium Bright Bar
Titanium Hex Bar
Titanium Round Bar
Titanium Alloy Rods
Titanium Bars Manufacturer
AISI Titanium Bar
Titanium Hex Bar
Titanium Alloy Bar Manufacturer in India
Titanium Alloy Flat Bar
Titanium Round Bar Supplier
Titanium Black bar Exporter
Titanium Alloy Square Bar
ASTM B348 Titanium Rods
ASME SB348 Titanium Threaded Bar
Manufacturer of Titanium AISI Flat Bar
Titanium Alloy Square Bar
We Deliver ASTM B348 Titanium Bars all over World
We export most of Titanium Round Bar to countries like
Algeria, Benin, Botswana, Cameroon, Central African Republic, Comoros Congo, Cote d'Ivoire, Djibouti, Equatorial Guinea, Eritrea, Eswatini, Ethiopia, Guinea, Guinea-Bissau, Lesotho, Liberia, Madagascar, Malawi, Mauritius, Mozambique, Niger, Rwanda, Sao Tome and Principe, Senegal, Seychelles, Somalia, South Sudan, Sudan, Tanzania, Togo, Tunisia, Uganda, Zambia, Algiers, Luanda, Porto-Novo, Gaborone, Bangui, Moroni, Brazzaville, Yamoussoukro, Malabo, Oyala, Mbabane, Addis Ababa, Banjul, Accra, Conakry, Bissau, Monrovia, Tripoli, Antananarivo, Lilongwe, Port Louis, Maputo, Niamey, Abuja, Kigali, Dakar, Victoria, Mogadishu, Pretoria, Cape Town, Khartoum, Lomé, Tunis, Kenya, United Arab Emirates, Kazakhstan, Iran, Indonesia, Thailand, Chile, Oman, Mexico, France, Serbia, Libya, Denmark, Vietnam, Japan, Hong Kong, South Africa, Trinidad & Tobago,Tunisia, Egypt, Puerto Rico, Kuwait, Russia, Angola, Norway, Yemen, Nepal, Finland, Gabon, Macau, Bulgaria, Peru, India, Algeria, Bahrain, Bolivia, United States, Tibet, Slovakia, Ghana, Portugal, Bangladesh, Romania, Venezuela, Saudi Arabia, Gambia, Israel, Lithuania, Austria, New Zealand, Ecuador, Iran, Estonia, Qatar, Bhutan, Australia, Hungary, Poland, Argentina, Brazil, Mongolia, Italy, South Korea, Croatia, Belarus, United Kingdom, Poland, Iraq, Singapore, Netherlands, Malaysia, Nigeria, Germany, Jordan, Ireland, Mexico, Canada, Spain, Philippines, Czech Republic, Pakistan, Lebanon, Taiwan, Belgium, Namibia, Sri Lanka, Turkey, Costa Rica, Nigeria, Zimbabwe, Greece, Azerbaijan, Ukraine, Colombia, China, Switzerland, Sweden, Chile, Afghanistan, Morocco.
We supply most of Titanium Bars, Rods to city like
Gurgaon(Haryana), Chandigarh(Punjab), Ahmedabad(Gujarat), Mumbai (maharashtra), Navi Mumbai(Maharashtra), Thane(Maharashtra), Pimpri-Chinchwad(maharashtra), Coimbatore (Tamil Nadu), Surat(Gujarat), Bhopal(india), Rajkot(Gujarat), Pune(Maharashtra), New Delhi, Kolkata(West Bengal), Howrah(West Bengal), Bengaluru(Karnataka), Thiruvananthapuram(Kerala), Visakhapatnam(Andhra Pradesh), Vadodara(Gujarat), Ernakulam(Kerala), Secunderabad(Hyderabad), Chennai(Tamil Nadu), Haryana(india), Ludhiana(Punjab), Faridabad(Haryana), Indore(Madhya Pradesh), Hyderabad(Andhra Pradesh), Noida(Uttar Pradesh).