Sagar Prakash alloys are said to be the best dealers, a manufacturer that are constantly selling Stainless Steel 316L Fasteners. As they are greatly being used in many industries these are the fasteners like nuts protectors, aluminum bolts and many more. They also provide you with great packing, tube lining and two pieces fitting as well. These fasteners can run for a long duration as they are said to be resistance. The water-resistant solution is said to be applied making things that do not get corroded when they are kept under any other weather. They are said to be the most trusted dealers as they never provide the people with low-quality product.
They are said to be the best expert in supplying a product that is said to be of best design fasteners that are available to the customer in great range so that one can easily afford these Stainless Steel 316L Fasteners as possible. They provide you with full information about the product and the material that is being used by the third party inspection. They are available to you in a different size, shape, and great design. The grades are very different and are available to you in international standards. There are many features also available to it as they are reliable, long lasting and provide you great services.
SS 316L Fasteners, SS 316L Fastener Suppliers, SS 316L Fasteners Stockist, SS 316L Fastener Manufacturers, 316L Stainless Steel Washers, Stainless Steel 316L Stud Bolts, SS 316L Hex Nuts, SS 316L Heavy Hex Bolts, Stainless Steel 316L Screws, Stainless Steel 316L Fasteners Supplier in Mumbai India.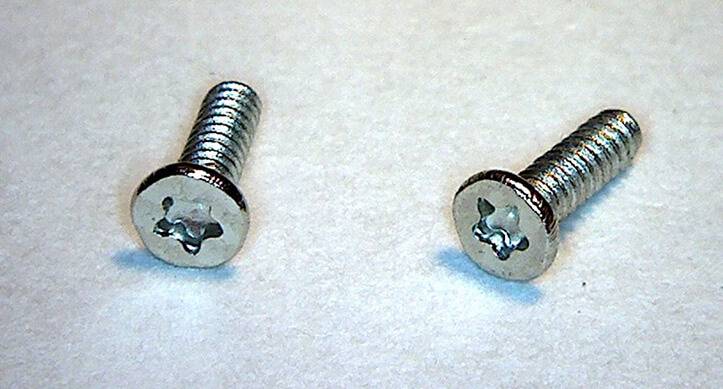 Stainless Steel 316L Fasteners are being packed in the best way so that there are no damages being seen in the last stage of production. They are said to be the best and are made from high-quality raw material.
Stainless Steel 316L Fasteners Specification
| | |
| --- | --- |
| Standard | ASTM A193, A194 ASME SA193, SA194 |
| Specification | DIN, ASTM, BS and all International Standards |
| Nuts Size | M3 - M56 | 3/6" to 2" | Custom Sizes |
| Bolt / Screw Size | M3 - M56 | 3/6" to 2" | Custom Sizes |
| Washers Size | M3 - M56 | 3/6" to 2" | Custom Sizes |
| Length | 3 mm to 200 mm |
| Form | Nuts, Bolts, Screws, Sockets, Studs, Screw, Hex Set Screw, Socket Screw, Cap Screw, Pan Head Screw, Machine Screw, Socket Head Cap Screw, Allen Cap screw, Wing Screw, Washers, Spring Washers, Studs, Anchors, Marine Anchors, Nut, Hexagon Nut, Hex Nut, Hex Coupling Nut, Hex Domed Cap Nuts, Square Nut, Stud Bolts, Hex Head Bolts, Socket Hexagon Head Screw Anchor Bolt, U- Bolts, J Bolts, Mushroom Head Square Neck Bolts, T-Head Bolts, Wing Screw, Eye Bolt, Foundation Bolts, Structural Bolts Etc |
ASTM A193 Stainless Steel 316L Fasteners Availability
SS 316L Nuts
SS 316L Acorn Nuts, Stainless Steel 316L Cap Nuts, SUS 316L Hex Domed Cap Nuts, SS 316L Nylon Insert Lock Nuts, SS 316L Wing Nuts, Stainless Steel 316L Nuts, SS UNS S31603 Hex Nuts, 316L Stainless Steel Flange Nuts, AISI 316L Jam Nuts, SS 1.4404 Square Nuts.
SS 316L Washer
SS UNS S31603 Washer, SS 1.4404 Dock Washer, Stainless Steel SUS 316L Ogee Washer, AISI 316L Flat Washer, SS 316L Fender Washer, SS 316L Split Lock Washer, 316L Stainless Steel Square Washer, Stainless Steel 316L Washer.
SS 316L Screws
SUS 316L Set Screws, SS 316L Thread Cutting Machine Screws, Stainless Steel 316L Sheet Metal Screws, 316L Stainless Steel Socket Screws, Stainless Steel 316L Screws, 1.4404 Mating Screws, SS 316L Machine Screws, SS UNS S31603 Screws, AISI 316 Wood Screws.
SS 316L Bolts
SS 316L U-Bolts, SUS 316L J-Bolts, AISI 316L Hex Head Bolts, SS 316L Carriage Bolts, 316L Lag Bolts, 316L Shoulder Bolts, 316L SS Flange Bolts, SS 316L Anchor Bolts, Stainless Steel UNS S31603 Bolts, SS 1.4404 Eye Lags, Stainless Steel 316L Bolts.
Equivalent Grades of ASME SA193 Stainless Steel 316L Fasteners
| | | | | | | | |
| --- | --- | --- | --- | --- | --- | --- | --- |
| STANDARD | WERKSTOFF NR. | UNS | JIS | BS | GOST | AFNOR | EN |
| SS 316L | 1.4404 / 1.4435 | S31603 | SUS 316L | 316S11 / 316S13 | 03Ch17N14M3 / 03Ch17N14M2 | Z3CND17‐11‐02 / Z3CND18‐14‐03 | X2CrNiMo17-12-2 / X2CrNiMo18-14-3 |
Stainless Steel 316L Fasteners Chemical Properties
| | | | | | | | | | |
| --- | --- | --- | --- | --- | --- | --- | --- | --- | --- |
| Grade | C | Mn | Si | P | S | Cr | Mo | Ni | N |
| SS 316L | 0.035 max | 2.0 max | 1.0 max | 0.045 max | 0.030 max | 16.00 - 18.00 | 2.00 - 3.00 | 10.00 - 14.00 | 68.89 min |
SS 316L Fasteners Mechanical Properties
| | | | | |
| --- | --- | --- | --- | --- |
| Density | Melting Point | Tensile Strength | Yield Strength (0.2%Offset) | Elongation |
| 8.0 g/cm3 | 1399 °C (2550 °F) | Psi – 75000 , MPa – 515 | Psi – 30000 , MPa – 205 | 35 % |
Quality Assurance
Stainless Steel S31603 Fasteners are manufactured and controlled to international standards such as ASTM, ASME, BS, MSS, EN, DIN or WERKSTOFFE. Our products undergo stringent quality tests before they are dispatched.
Material Testing
PMI Testing, Ultrasonic Test, Mechanical Testing, Spectro Tests for Chemical Analysis of the grade, Flaring Test, IGC, etc. are some of the tests conducted at our facility. We welcome stage wise inspection from any of your representative or third party inspection agencies.
To buy Stainless Steel 316L Fasteners At best price & urgent delivery please mail to

[email protected]

, As we have Our Dealer, Supplier, distributors & direct sales representatives in all over globe who will help you to buy Stainless Steel UNS S31603 / 1.4404 Fasteners & will resolve your queries
Other types of Stainless Steel 316L Fasteners Ready Stock
Stainless Steel 316L T-Head Bolts
Stainless Steel 316L Foundation Bolts
Stainless Steel 316L Countersunk Washer
SS 316L Hex Head Bolts
SUS 316L Mushroom Head Square Neck Bolts
Stainless Steel 316L U- Bolts
SS 316L Fasteners Manufacturer
Stainless Steel 1.4404 J Bolts
Stainless Steel UNS S31603 Wing Screw
Stainless Steel 316L Hex Head Bolts
SS 316L Eye Bolt
Stainless Steel 316L Square Nut
ASME SA194 SS 316L Hex Domed Cap Nuts
SS 316L Socket Head Cap Screws
Stainless Steel 316L Spring Washers
ASTM A193 Stainless Steel 316L Studs
Stainless Steel 316L Allen Cap screw Exporter
SS 316L Hex Coupling Nut
SS S31603 Marine Anchors
Stainless Steel 316L Screw Supplier
Stainless Steel 316L Machine Screw
Stainless Steel 1.4435 Hexagon Nut
We Deliver ASTM A193 / A453 Stainless Steel 316L / S31603 / 1.4404-1.4435 Fasteners all over World
We export most of 316L Stainless Steel Fasteners to countries like
Algeria, Benin, Botswana, Cameroon, Central African Republic, Comoros Congo, Cote d'Ivoire, Djibouti, Equatorial Guinea, Eritrea, Eswatini, Ethiopia, Guinea, Guinea-Bissau, Lesotho, Liberia, Madagascar, Malawi, Mauritius, Mozambique, Niger, Rwanda, Sao Tome and Principe, Senegal, Seychelles, Somalia, South Sudan, Sudan, Tanzania, Togo, Tunisia, Uganda, Zambia, Algiers, Luanda, Porto-Novo, Gaborone, Bangui, Moroni, Brazzaville, Yamoussoukro, Malabo, Oyala, Mbabane, Addis Ababa, Banjul, Accra, Conakry, Bissau, Monrovia, Tripoli, Antananarivo, Lilongwe, Port Louis, Maputo, Niamey, Abuja, Kigali, Dakar, Victoria, Mogadishu, Pretoria, Cape Town, Khartoum, Lomé, Tunis, Mexico, Canada, Spain, Philippines, Czech Republic, Pakistan, Lebanon, Taiwan, Belgium, Namibia, Kenya, United Arab Emirates, Kazakhstan, Iran, Indonesia, Thailand, Chile, Oman, Iran, Trinidad & Tobago,Tunisia, Egypt, Puerto Rico, Bolivia, Mexico, France, Serbia, Libya, Denmark, Vietnam, Japan, Hong Kong, South Africa, Kuwait, Russia, Angola, Norway, Yemen, Nepal, Finland, Gabon, Macau, Bulgaria, Peru, India, Romania, Venezuela, Saudi Arabia, Gambia, Brazil, Mongolia, United States, China, Switzerland, Sweden, Chile, Afghanistan, Israel, Lithuania, Austria, Estonia, Qatar, Bhutan, Australia, Hungary, Sri Lanka, Turkey, Costa Rica, Nigeria, Zimbabwe, Greece, Azerbaijan, Ukraine, Colombia, Poland, Argentina, Italy, South Korea, Croatia, Belarus, United Kingdom, Poland, Iraq, Singapore, Netherlands, New Zealand, Ecuador, Malaysia, Nigeria, Germany, Jordan, Ireland, Algeria, Bahrain, Tibet, Slovakia, Ghana, Portugal, Bangladesh, Morocco.
We supply most of Stainless Steel 316L Fasteners to city like
Coimbatore (Tamil Nadu), Surat(Gujarat), Kolkata(West Bengal), Howrah(West Bengal), Bengaluru(Karnataka), Thiruvananthapuram(Kerala), Bhopal(india), Rajkot(Gujarat), Chandigarh(Punjab), Visakhapatnam(Andhra Pradesh), Vadodara(Gujarat), Ernakulam(Kerala), Hyderabad(Andhra Pradesh), Secunderabad(Hyderabad), Ahmedabad(Gujarat), Chennai(Tamil Nadu), Haryana(india), Ludhiana(Punjab), Faridabad(Haryana), Indore(Madhya Pradesh), Mumbai (maharashtra), Pune(Maharashtra), New Delhi, Pimpri-Chinchwad(maharashtra), Navi Mumbai(Maharashtra), Thane(Maharashtra), Gurgaon(Haryana), Noida(Uttar Pradesh).