Looking for the right and best quality of fasteners and but unable to find the right manufacturer? If the answer is yes, then buying Tantalum Fasteners is the right option available in front of you. Yes! We, Sagar Prakash alloys are the best and leading manufacturers who manufacture, export and supply these fasteners. These fasteners are known best for their high strength, durability, and support that they offer to the application where these products are used. We make use of best quality of raw material and tantalum alloy which keeps the quality of these products sustain for a long time. Moreover, we offer a wide range of fasteners in different shapes, size and dimensions.
There are several types of fasteners available such as bolts, screws, studs and hex caps screw. All these products are well tested and inspected. We make these products meet both national and international requirement and standards. Specifications and standards through which Tantalum Fasteners are approved are ASTM, ASME, and API. The size of these fasteners varies from ½ NB to 5 NB and length as per customer request is provided. They are made with the best quality of material which makes these products elevate in extreme and harsh environment easily.
Tantalum Fasteners Supplier, Tantalum Fasteners Stockist, Tantalum Fasteners Manufacturer, Tantalum Set Screw, Tantalum Fasteners Supplier, Tantalum Fasteners Stockist, Tantalum Coupling, Tantalum Hex Nuts, Tantalum Fasteners, ASME SB521 Tantalum Socket Head Cap Screws, ASTM B521 Tantalum Fasteners, Polished Cold Drawn Flat Washer, Tantalum Fasteners, RoHS-compliant Tantalum J-Bolts, Tantalum Stud Bolts, Tantalum Anchor Bolts Supplier.
As we all know that tantalum is not a noble metal but consist of best chemical properties. Tantalum Fasteners are certified by our inspection agencies and quality experts who then offer quality approval certificate for our products. At the time of delivery, they are packed in wooden cases or plastic bags to prevent these products from rusting or damages.
Tantalum Fasteners Specification
| | |
| --- | --- |
| Standard | ASTM B521, ASME SB521 |
| Specification | Niobium R05400, ASTM, BS and all International Standards |
| Nuts Size | M3 - M56 | 3/6" to 2" | Custom Sizes |
| Bolt / Screw Size | M3 - M56 | 3/6" to 2" | Custom Sizes |
| Washers Size | M3 - M56 | 3/6" to 2" | Custom Sizes |
| Length | 3 mm to 200 mm |
| Form | Nuts, Bolts, Screws, Sockets, Studs, Screw, Hex Set Screw, Socket Screw, Cap Screw, Pan Head Screw, Machine Screw, Socket Head Cap Screw, Allen Cap screw, Wing Screw, Washers, Spring Washers, Studs, Anchors, Marine Anchors, Nut, Hexagon Nut, Hex Nut, Hex Coupling Nut, Hex Domed Cap Nuts, Square Nut, Stud Bolts, Hex Head Bolts, Socket Hexagon Head Screw Anchor Bolt, U- Bolts, J Bolts, Mushroom Head Square Neck Bolts, T-Head Bolts, Wing Screw, Eye Bolt, Foundation Bolts, Structural Bolts Etc |
ASTM B521 Tantalum Fasteners Availability
Tantalum Nuts
Tantalum Wing Nuts, Tantalum Nuts, Tantalum Flange Nuts, Cap Nuts, Tantalum UNS R05200 Hex Nuts, ASTM B521 Tantalum Acorn Nuts, Tantalum Nylon Insert Lock Nuts, AISI Jam Nuts, Niobium R05400 Square Nuts, Tantalum R05200 Hex Domed Cap Nuts.
Tantalum Washer
Tantalum Washer, ASTM B521 Tantalum Split Lock Washer, Finishing Washer, Tantalum Square Washer, Niobium R05400 Dock Washer, AISI 16.5 Flat Washer, Tantalum Fender Washer, Tantalum UNS R05400 Washer, Tantalum UNS R05200 Ogee Washer.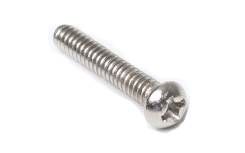 Tantalum Screws
ASTM B521 Tantalum Sheet Metal Screws, Tantalum Socket Screws, Tantalum Screws, AISI Wood Screws, Tantalum R05200 Screws, Tantalum Machine Screws, Tantalum Thread Cutting Machine Screws, Niobium R05400 Mating Screws, Tantalum R05200 Set Screws.
Tantalum Bolts
Tantalum Flange Bolts, Tantalum Bolts, Tantalum U-Bolts, ASTM B521 Tantalum Anchor Bolts, Tantalum UNS R05200 Bolts, Niobium R05400 Eye Lags, AISI Hex Head Bolts, Tantalum Carriage Bolts, Tantalum Lag Bolts, Shoulder Bolts, Tantalum R05200 J-Bolts.
Equivalent Grades of ASME SB521 Tantalum Fasteners
| | | |
| --- | --- | --- |
| STANDARD | Material | Material |
| Tantalum | R05400 | R05200 |
Tantalum Fasteners Chemical Properties
| | | | | | | | | | | | |
| --- | --- | --- | --- | --- | --- | --- | --- | --- | --- | --- | --- |
| Grade | C | O | N | H | Fe | Mo | Nb | Ni | Si | Ti | W |
| R05200 (%,Max) | 0.01 | 0.015 | 0.01 | 0.0015 | 0.01 | 0.02 | 0.1 | 0.01 | 0.005 | 0.01 | 0.05 |
| R05400 (%,Max) | 0.01 | 0.03 | 0.01 | 0.0015 | 0.01 | 0.02 | 0.1 | 0.01 | 0.005 | 0.01 | 0.05 |
Tantalum Fasteners Mechanical Properties
| | | | | |
| --- | --- | --- | --- | --- |
| Density | Melting Point | Tensile Strength | Yield Strength | Elongation |
| 16.60 g/cm3 | 2996 °C | psi – 25000, MPa – 172 | psi – 15000, MPa – 103 | 25 % |
Quality Assurance
Tantalum R05200 Fasteners are manufactured and controlled to international standards such as ASTM, ASME, BS, MSS, EN, DIN or WERKSTOFFE. Our products undergo stringent quality tests before they are dispatched.
Material Testing
PMI Testing, Ultrasonic Test, Mechanical Testing, Spectro Tests for Chemical Analysis of the grade, Flaring Test, IGC, etc. are some of the tests conducted at our facility. We welcome stage wise inspection from any of your representative or third party inspection agencies.
To buy Tantalum Fasteners At best price & urgent delivery please mail to

[email protected]

, As we have Our Dealer, Supplier, distributors & direct sales representatives in all over globe who will help you to buy Tantalum UNS R05200 Fasteners & will resolve your queries
Other types of Tantalum Fasteners Ready Stock
Tantalum Structural Bolts
Tantalum Foundation Bolts
Tantalum Fasteners Manufacturer
Tantalum UNS R05200 Wing Screw
Niobium R05400 Eye Bolt
Tantalum UNS R05200 T-Head Bolts
Niobium R05400 Hex Head Bolts
Tantalum Mushroom Head Square Neck Bolts
Tantalum Hex Head Bolts
Tantalum U- Bolts
Niobium R05400 J Bolts
Tantalum UNS R05200 Marine Anchors
Niobium R05400 Spring Washers
Tantalum Socket Hexagon Head Screw Anchor Bolt
Tantalum Wing Screw Supplier
Tantalum Cold Drawn Machine Screw
Tantalum Square Nut
ASTM B521 Tantalum Studs
ASME SB521 Tantalum Hex Domed Cap Nuts
Tantalum Allen Cap screw Exporter
Tantalum UNS R05200 Hex Coupling Nut
Niobium R05400 Hexagon Nut
We Deliver ASTM B521 / Tantalum / R05200 / Fasteners all over World
We export most of Tantalum Fasteners to countries like
Algeria, Benin, Botswana, Cameroon, Central African Republic, Comoros Congo, Cote d'Ivoire, Djibouti, Equatorial Guinea, Eritrea, Eswatini, Ethiopia, Guinea, Guinea-Bissau, Lesotho, Liberia, Madagascar, Malawi, Mauritius, Mozambique, Niger, Rwanda, Sao Tome and Principe, Senegal, Seychelles, Somalia, South Sudan, Sudan, Tanzania, Togo, Tunisia, Uganda, Zambia, Algiers, Luanda, Porto-Novo, Gaborone, Bangui, Moroni, Brazzaville, Yamoussoukro, Malabo, Oyala, Mbabane, Addis Ababa, Banjul, Accra, Conakry, Bissau, Monrovia, Tripoli, Antananarivo, Lilongwe, Port Louis, Maputo, Niamey, Abuja, Kigali, Dakar, Victoria, Mogadishu, Pretoria, Cape Town, Khartoum, Lomé, Tunis, China, Switzerland, Sweden, Chile, Oman, Iran, Trinidad & Tobago,Tunisia, Egypt, Puerto Rico, Bahrain, Tibet, Bolivia, Mexico, France, Serbia, Libya, Denmark, Vietnam, Japan, Hong Kong, South Africa, Kuwait, Russia, Angola, Norway, Yemen, Nepal, Finland, Gabon, Macau, Bulgaria, Peru, India, Romania, Venezuela, Estonia, Qatar, Bhutan, Australia, Hungary, Sri Lanka, Turkey, Costa Rica, Nigeria, Afghanistan, Israel, Lithuania, Zimbabwe, Greece, Azerbaijan, Ukraine, Colombia, Poland, Argentina, Italy, South Korea, Croatia, Belarus, United Kingdom, Poland, Iraq, Saudi Arabia, Gambia, Brazil, Mongolia, Singapore, Netherlands, New Zealand, Ecuador, Malaysia, Nigeria, Germany, Jordan, Ireland, Algeria, Mexico, Canada, Spain, Philippines, Czech Republic, Pakistan, Lebanon, Taiwan, Belgium, Namibia, Kenya, United Arab Emirates, Kazakhstan, Iran, Indonesia, Thailand, Chile, United States, Austria, Slovakia, Ghana, Portugal, Bangladesh, Morocco.
We supply most of Tantalum Fasteners to city like
Kolkata(West Bengal), Howrah(West Bengal), Bengaluru(Karnataka), Thane(Maharashtra), Thiruvananthapuram(Kerala), Bhopal(india), Rajkot(Gujarat), Vadodara(Gujarat), Ernakulam(Kerala), Hyderabad(Andhra Pradesh), Secunderabad(Hyderabad), Ahmedabad(Gujarat), Chennai(Tamil Nadu), Haryana(india), Ludhiana(Punjab), Faridabad(Haryana), Indore(Madhya Pradesh), Mumbai (maharashtra), Pune(Maharashtra), New Delhi, Chandigarh(Punjab), Visakhapatnam(Andhra Pradesh), Gurgaon(Haryana), Pimpri-Chinchwad(maharashtra), Navi Mumbai(Maharashtra), Coimbatore (Tamil Nadu), Surat(Gujarat), Noida(Uttar Pradesh).